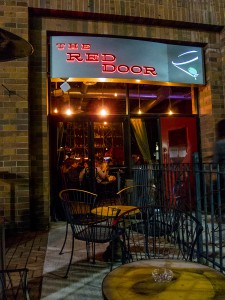 The lovely lass and I decided we wanted to go out on the town last night.  We are always wanting to find some nice live jazz music to listen to.  We'd love to find a live jazz band playing some Miles Davis, John Coltrane, Louis Armstrong, Roy Hargrove, Wynton Marsalis, Count Basie, Dave Brubek.  This ain't New York though.  It is Salt Lake.
We found a local club here in Salt Lake called the Red Door.  The Red Door is a martini bar downtown which boasts "live jazz" every Saturday night.  We were stoked to listen to some live jazz and, believe it or not, experience my personal first ever martini.
The atmosphere of the club was great.  Loved the mood lighting.  Very New York-like.  The martinis were frighteningly fantastic.
Jazz?
The live band looked the part.  A trio of acoustic standup bass, jazz guitar and a small drum kit.  The drummer was playing a Gretsch, my kit of choice.  The band also had the look, with their suit and ties…
But the music wasn't jazz.  I didn't hear one single bar of anything resembling swing.  Instead, the band was covering pop and rap tunes.  They played straight ahead 4/4 cover tunes of Doctor Dre, Macklemore, and from the movie The Breakfast Club, Don't You Forget About Me by Simple Minds.
Not exactly John Coltrane.
We didn't stick around long enough to see if they played Wang Chung.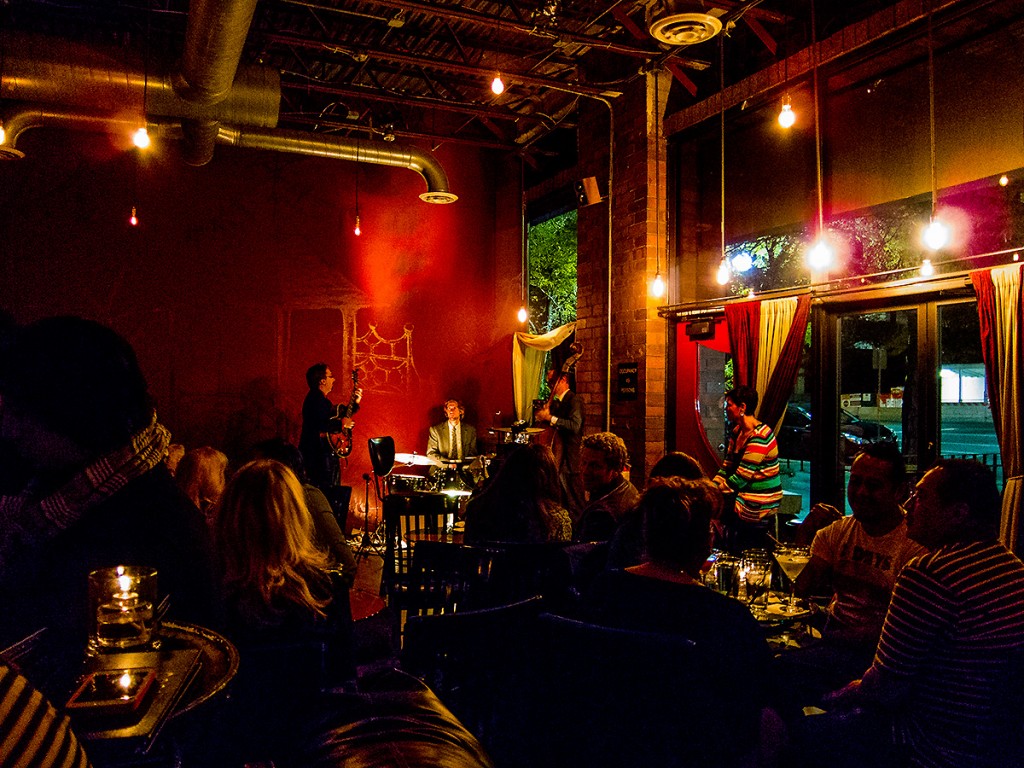 Conclusion
If you're looking for a great martini in Salt Lake City, check out the Red Door.  If you're looking for great live jazz in Salt Lake, I'll have to get back to you on that…