Sometimes the gigs suck. Last night didn't. Good crowd and lots of good looking women When there are lots of good looking women, there are lots of men and the band makes bucks and has fun.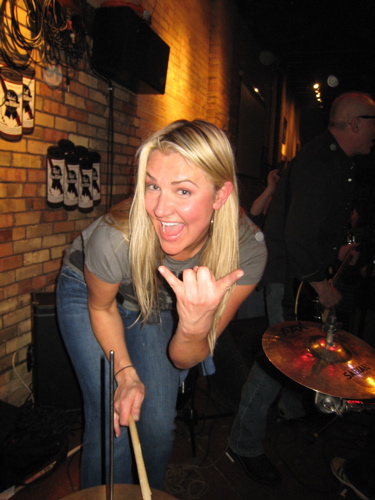 Cute blonde holding my stick
There were a lot of cute chicks with tight bodies kissing each other last night. We do get a lesbian crowd but most of them are fat. These chicks turned out to be what I heard called "lipstick lesbians." Lipstick lesbians are hetero chicks who act like lesbos in public to get attention.