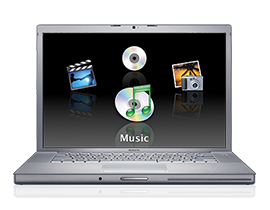 Apple has announced the first of their laptops that have intel chips called "MacBooks." These are about 4x faster than the old ones. Good thing I just bought one about 4 months ago.
For probably the first time ever, I bet Apple's laptops are faster than their desktops.
Better dump your old powerbooks on ebay fast.
And how dumb sounding is "macbook?"