Ordered 1200 Ritek CD-Rs from these guys. The order was placed on the 7th. I just got the discs today, 13 days later. Ok, that's bad but that isn't why I'm posting this.
Just look at these pictures:

Look at the dirt, dust & scratches on the discs above.


The obove disc has a freaking TIRE TRACK on it.


Scratches, pieces of plastic stuck to the discs above, and even chunks out of the plastic.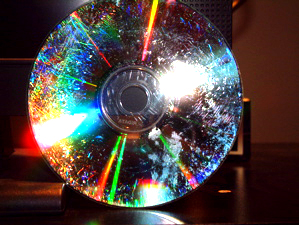 This disc above is great, isn't it? I'm sure a client will be happy when I burn his project on this eh?
STAY AWAY FROM AWEDEALS.COM