Every year I do a neat recording gig of a youth symphony in the one of the best halls west of the Mississippi: Abravanel Hall. This is a pretty easy gig, as all the gear is in place and I just tap in my laptop to their high quality mics and hit record.
The first pic below is of rehearsal. Look up on the wall and you'll see two small windows. That's where the sound room is.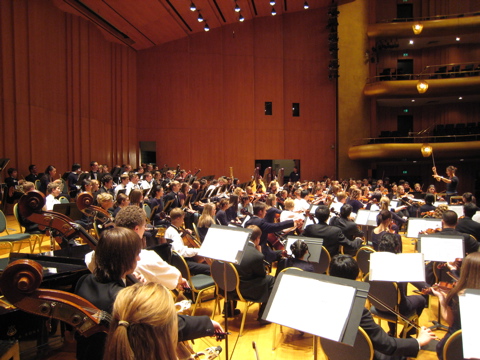 The pic below here is shooting out of the sound room window during the performance.