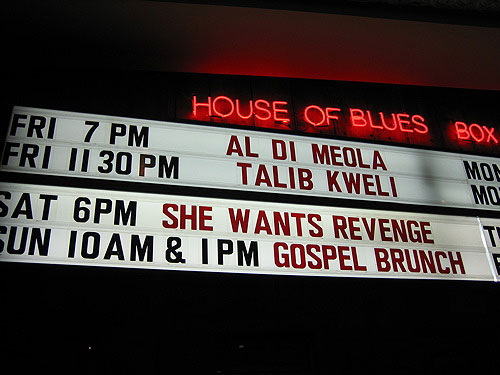 Below: Al Di Meola and his KILLER band performing live at the HOB in Vegas.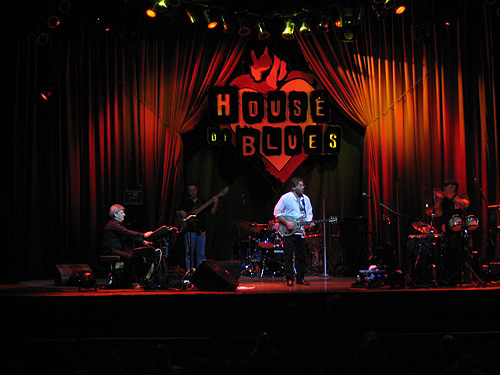 Below: Tony Korologos & Michael Renna (front of house sound)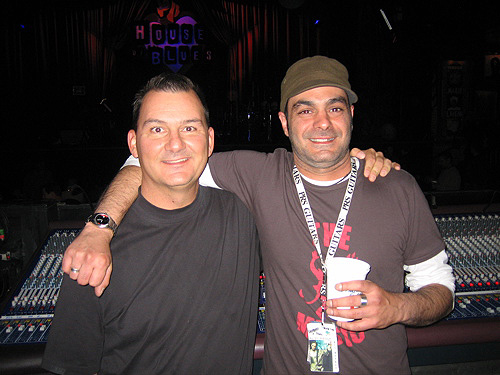 Below: Al Di Meola having a duel with Gumby his percussionist.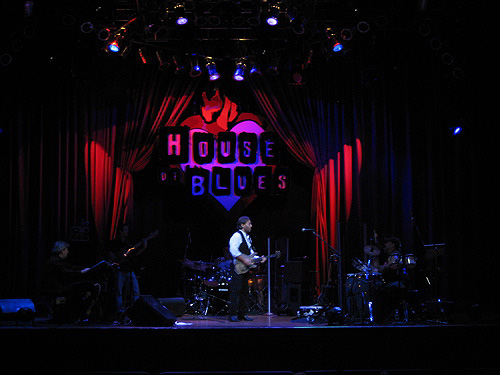 Below: Al Di's mic writer. Al's rig was a Marshall and a Mesa. The Marshall was a stand for the Mesa. They mic'd the Mesa with a 409 and a 57. Great combination.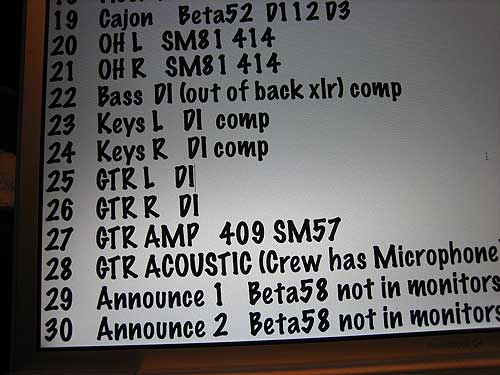 Below: Al started out the 2nd set with some unbelievable classical material which HE READ.  INSANE!