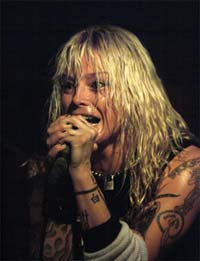 I've recently gotten some nice comments on my review of the OTEP show a few months ago. Thanks!
I'm still trying to do my review of the latest OTEP show which was last Saturday night. I did a small blurb on it for my golf web site. CLICK HERE for that blurb.
Until I can get the review done, here is a pic for you from last Saturday's show.